A healthy serving of fish is a great source of protein and will also contribute to your Omega 3 intake.
And as with all protein, this Thai Style Steamed Fish recipe will make you feel more satisfied for longer, which can be a great bonus for 5:2 fasting days.
This dish is full of flavor and will go great with steamed rice or even on its own.
Serves 1 – 209 calories
Ingredients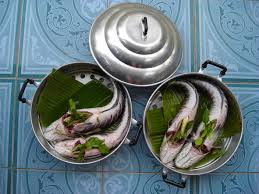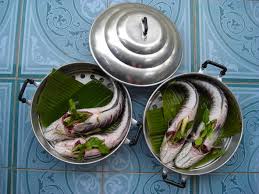 1 trout fillet of about 2.6 Oz / 75g (143 calories)
2 baby bok choy, quartered lengthwise (4 calories)
1 clove of garlic, chopped (4 calories)
Small piece of fresh ginger, peeled and chopped (5 calories)
1 red chili, seeded and chopped (18 calories)
Juice of 1 lime and grated zest (25 calories)
1 tablespoon soy sauce (10 calories)
Optional – steamed jasmine rice with sesame seeds mixed in
Method
Place the fish, on a large piece of foil.
Sprinkle the chopped chili, garlic and ginger and lime zest over the fish.
Drizzle the lime juice over the fish and arrange the pieces of bok choy on top and around the fish.
Pour the soy sauce to coat the bok choy well and seal the foil to form a loose package. Be sure to leave adequate space at the top for the steam to circulate while the fish is cooking.
Steam for 15 minutes until cooked and serve alone or with jasmine rice (1/3 cup rice – add 56 calories).
Calories: 209 per serving
Servings: 1
Enjoy!
PS. Make sure that you check out more of our recipe ideas here, and for even more ideas and inspiration for fasting day meals, as well as ongoing support to help you on your weight loss journey, check this out.