Sometimes you just need a good healthy dessert after a satisfying dinner.
This blueberry yogurt cake is a great light snack that is also very healthy!
If you cut this cake into 12 pieces, each is about 157 calories (less 7-10 calories if you use applesauce instead of oil).
Enjoy!
Ingredients: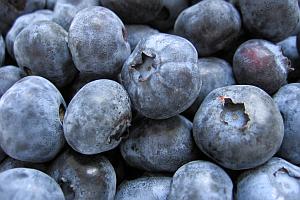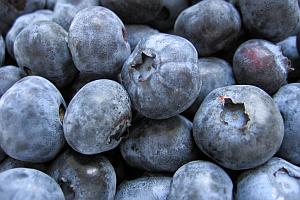 1 ¾ cups self-rising flour (796 calories)
1 tsp baking powder (2 calories)
3.5 oz / 100g sugar (387 calories)
8.5 oz / 240g low-fat Greek yogurt (240 calories)
1 tbsp cooking oil* (120 calories)
5/8 cup / 15oml skim milk (56 calories)
1 tsp vanilla extract (12 calories)
3 medium eggs (separated) (189 calories)
100g (1 cup) blueberries (57 calories)
juice and zest of 1 lemon (20 calories)
Method:
Preheat oven: 350 degrees F / 175 degrees C
Prepare a 20cm / 8in square (or round) baking pan by lining it with parchment paper (don't use cooking spray, as it's high in calories!)
Mix together the flour, baking powder, and sugar in a large bowl.
In a separate bowl, mix the yogurt, oil, milk, lemon juice, lemon zest, vanilla and egg yolks. Add in the blueberries after partially mixing (as to not squash the blueberries).
Whisk the egg whites in a separate bowl until they are white and fluffy.
Pour the yogurt mix and the blueberries into the large bowl with dry ingredients and slowly work the mix together until fully mixed.
Next, fold in the egg whites until fully mixed.
Pour this mixture into a pan and bake for 30 mins at 350 degrees F / 175 degrees C.
Once you can push a toothpick in the center of the cake and have it come out fairly dry, the cake is done.
Let it sit for 10 mins before serving.
Servings: 12
Calories: approx. 157 per piece
Did you modify this recipe and have amazing results? Let everyone know about your healthy desserts in the comments below!
* Most cooking oils run about 120 calories per tablespoon. An alternative in some cake recipes is to use applesauce, as it keeps the cake moist, which is the reason oil is normally added. Just replace the same amount of oil with applesauce.
Try it both ways and see which works better for you!